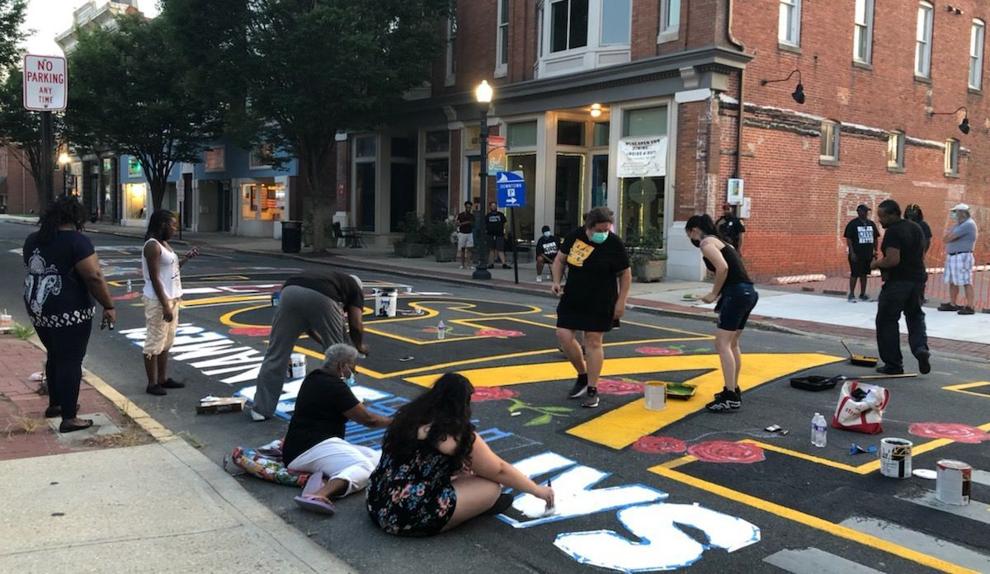 CAMBRIDGE — The Black Lives Matter street mural in downtown Cambridge has been repaired and enhanced by artists and community members, including the man who told police he was responsible for the tire marks on the art. The repairs were completed Sunday, July 27.
Dorchester State's Attorney Bill Jones said the 21-year-old man who drove the truck shown on surveillance camera doing a burnout on the mural on July 8 decided to take part in the restoration of the painting as part of a session that had already been scheduled.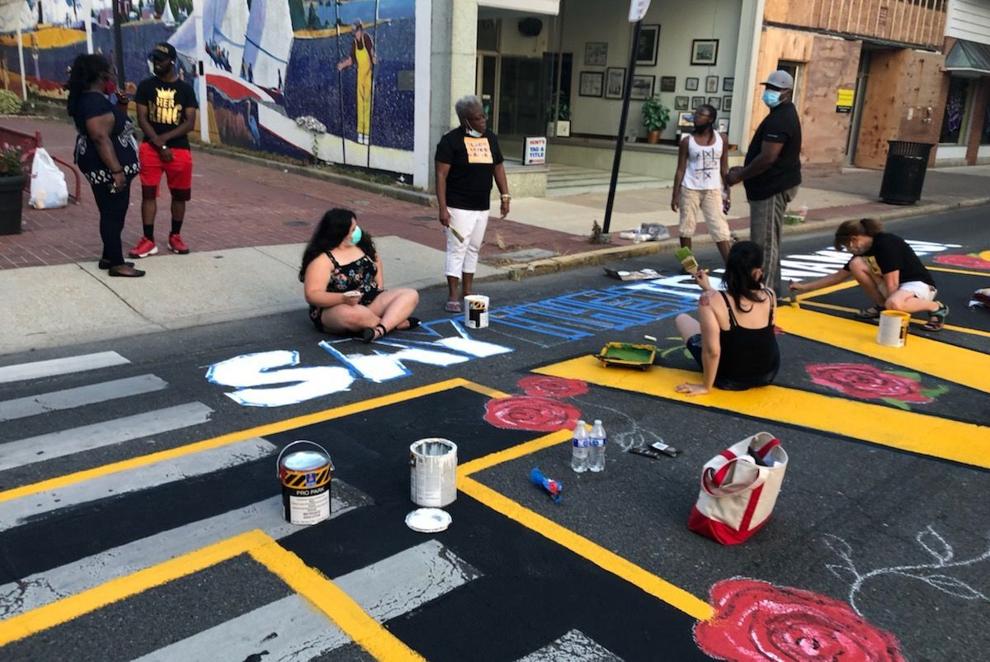 Jones said police received several tips, but the man called police and made himself available almost immediately. At a meeting on Thursday, July 23, with the man and his parents, Jones, Mayor Victoria Jackson-Stanley, Cambridge Police Chief Mark Lewis, Detective John Foster, artist Miriam Moran, and Alpha Genesis Co-Founder and Chairman Adrian Holmes and others, it was decided that the man would participate in the painting event planned for Sunday evening.
Jones said Foster, the detective working the case, approached him with the suggestion of delaying charges in order to give the man an opportunity to work to repair the mural and face the community to answer for the damage that had been done.
Jones said the meeting was, "a good conversation, and a difficult conversation," but that the state's attorney's office has a year to file charges in regards to the incident. "I'm willing to wait to see what the best way moving forward is for the community," said Jones, who said that his office was not committed to any course of action.
Jones credited Foster with being progressive in his thinking about an alternate course of action in the case. "Every case turns on its own," Jones said in response to questions he received about seeking an alternate approach in other cases in the community. He said that while he would consider all of the factors in other cases, he would not establish any "blanket rules" in advance.
The mural artist Miriam Moran said she felt "hurt and devastated" when she found out the mural had been damaged, not just for herself, but for the community that helped create the painting.
"I believe he was sincere in his apology, but in the end it's more than apologies ... a change action is truly needed especially now," Moran said of the man who admitted to the damage. "He has an opportunity to do better and be a voice in his community. This is a conversation that is needed more in our Cambridge community."
"It's time for healing, but also time for accountability to one's self to understand each other and also do what is right," Moran said.