CAMBRIDGE — Investigation into the cause of a fire is on hold while hazmat cleanup personnel work to secure the Egide USA building on Washington Street in Cambridge where a fire began Wednesday evening, July 1.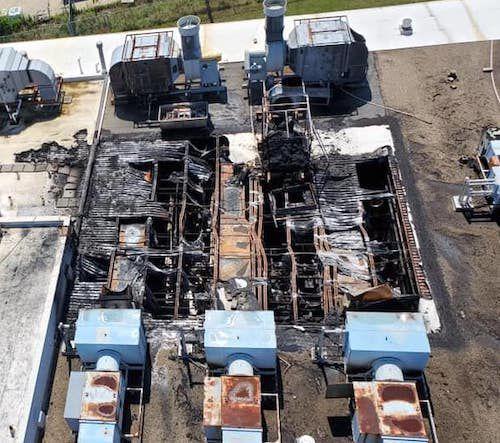 Rescue Fire Company Chief Adam Pritchett said as of Thursday afternoon, July 2, a private clean up company was securing the building from any hazmat threats, a process that could take days, after which investigators can proceed.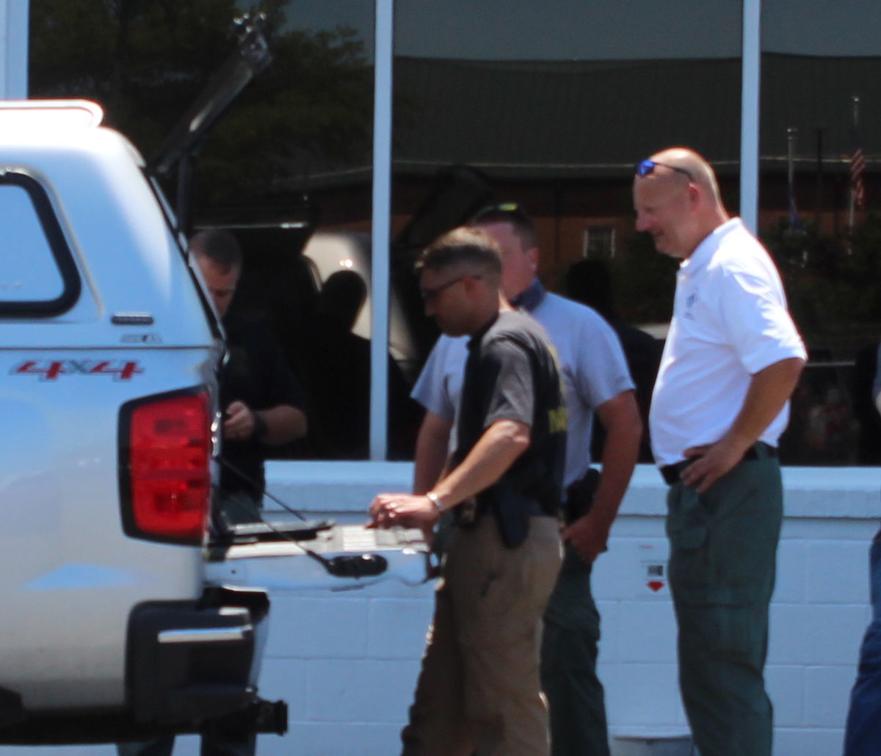 According to the State Fire Marshal's Office, an employee and a smoke alarm detected fire at the building at 4 Washington Street at 5:18 p.m., and 75 firefighters from several departments needed six hours to control the blaze.
Rescue Fire Company reported heavy fire showing from the roof on their arrival. The incident was quickly upgraded to a third alarm with units from Hurlock, East New Market, Secretary, Linkwood-Salem, Trappe, Easton, Oxford, Sharptown, Church Creek and Preston responding.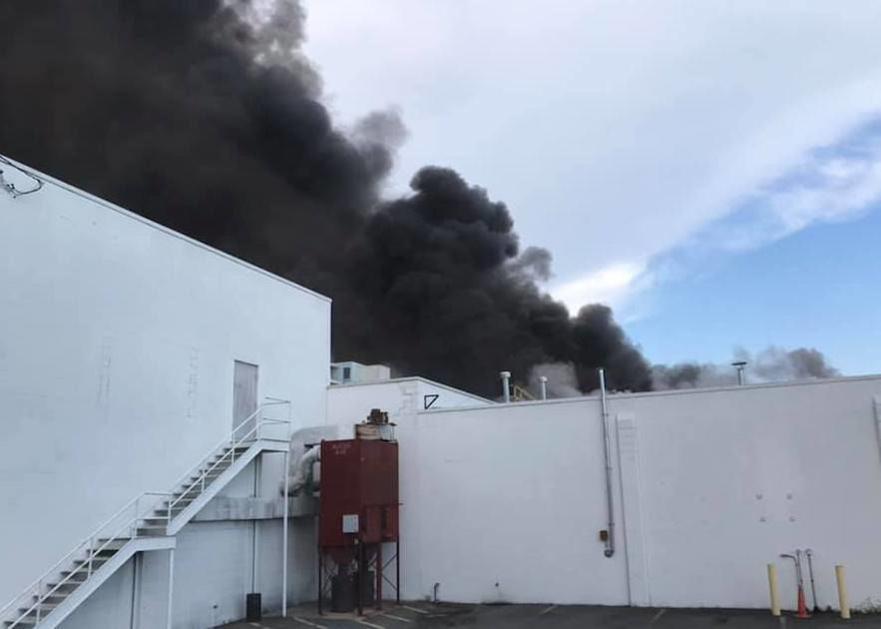 Due to chemicals in the building, hazmat teams from Salisbury and Anne Arundel and Maryland Department of the Environment also responded, as well as Salisbury Fire Department's ladder truck.
On Wednesday evening before dark, smoke from the fire was visible from at least as far away as Hurlock.
Damage to the one story steel and concrete commercial building was estimated to be $300,000, and an estimated $700,000 damage was done to the contents.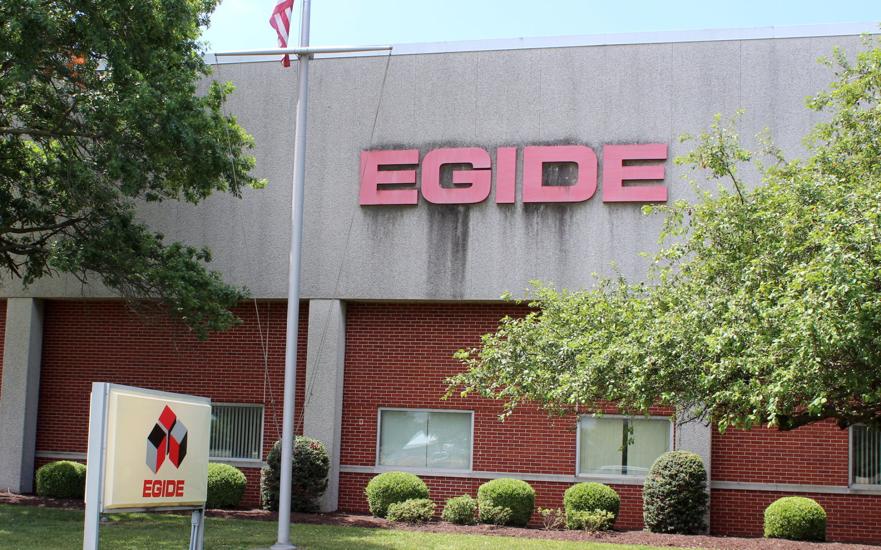 According to Egide USA's website, the company is the only dedicated manufacturer of high tech hermetic packages for optoelectronic components producers. They also manufacture hermetic packaging for the aeronautics and avionic sectors and thermal imaging.
The investigation into the cause of the fire continues.