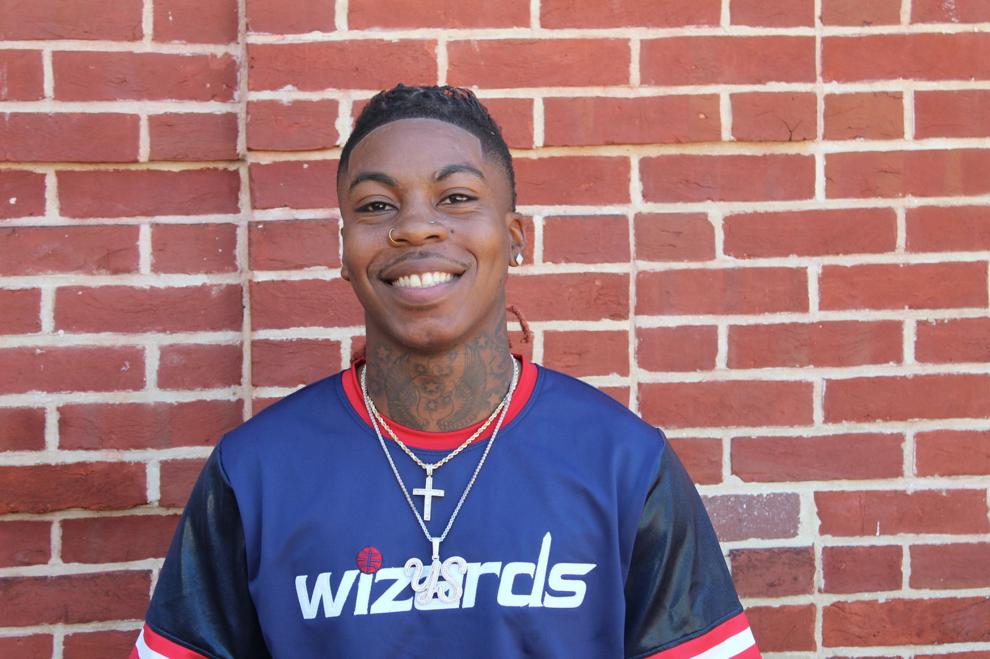 CHESTERTOWN — Many kids dream of growing up to be in the NBA. For Chestertown's Tyshawn Johnson, also popularly known as "Yvng Swag," that dream has come true — sort of.
He'll still be on the court, but rather than dribbling, he'll be dancing as a Wizards Dancer.
Before he was the popular internet personality Yvng Swag, Johnson grew up in Kent County playing basketball, soccer and football. His dream was to play basketball in the NBA.
"I always wanted to go to the NBA to play basketball, but I realized I was too short and that wasn't my calling," Johnson said in an interview on Friday, Sept. 24. "So now I'm still in the NBA but dancing and doing what God's called me to do."
When he was 15, Johnson began posting videos on social media of himself dancing. Around that time, he said he started paying attention to what people were telling him about being a good dancer.
He said that during school assemblies, the guests would ask who the best dancers at school were and everyone would point at him. It was because of that encouragement he started posting videos online of himself dancing. Since then, he has become widely known for his dance videos, rap music and appearances on MTV's "Wild 'n Out."
"I'm an entertainer. I do it all," Johnson said. "I enjoy everything the same — dance, I enjoy that as much as I love making music as much as I love drawing. It's all the same love for it because it's like a passion — it's a passion for all of it, all those things.
"Every morning I wake up and I dance, every day. Make music every day. I feel it every day in my spirit. I'm always thinking about something and different ways I can elevate my moves, creativity," he said.
Typically Johnson dances freestyle. As a Wizards Dancer, he is learning choreographed routines and different styles, including jazz, Latin and ballet.
He said working with a choreographer is different and faster than he's used to, but the dances have been easy to pick up and have pushed him out of his comfort zone and are making him a better dancer.
"At first I thought it was going to be hard in auditions, but I don't know — I'm just born from a boom box," Johnson said of his ability to pick up the dances quickly. "They honestly said they couldn't tell the difference if I took classes or not."
Johnson said there were three rounds of auditions followed by a training camp. The first audition was a freestyle from which 40 people were eliminated. The second was a choreographed hip-hop routine from which 50 more were eliminated. The last audition was a choreographed jazz routine. The final 28 dancers from that audition were invited to a training camp where eight more were cut, leaving the final team with 20 dancers.
The choreography for the auditions was taught to them quickly — they were given only 30 minutes to learn the routine and the tempo at which they were dancing was faster than a typical eight count.
"They really wanted to see how skilled of a dancer you were to pick up those moves with it being taught really fast," he said of the auditions.
During the audition process, Johnson said that if he made a mistake during a routine, he would keep dancing and make it look like he never messed up. That is how he approaches his regular dance videos as well.
"Even if I was to mess up in like a regular dance video I still play it off and still dance. Even if I'm performing, I don't show that I messed up," he said.
Johnson had never been on a dance team prior to being a Wizards Dancer. He said being on the team means that he is a great dancer.
"It does mean I'm a great dancer, because that's the NBA you know, they're very strict where they pick the best of the best. That's what it means to me: I'm better than I think I am," he said. "It's definitely rewarding. I definitely don't give myself that credit that I do deserve, that's just the humbleness in me."
When Johnson found out he was on the team, he said he was jumping with excitement because of the opportunity.
"I feel like I'm a new excitement to the team — I bring different moves and energy," Johnson said.
Johnson hopes the opportunity to be a Wizards Dancer leads to more opportunities in the future, including potential movies, other dancing gigs, commercials and anything else that will lead him "to the top" and to being "number one."
"Number one as a dance team too, like as the Washington Wizards being number one as a dance team," he said.
The Wizards Dancers practice twice a week on Tuesdays and Thursdays. Their first performance will be on Oct. 22, the Wizards' first regular season home game against the Pacers.
"I will be at every home game dancing on the court," Johnson said of his future as a Wizards Dancer. "We do events, meet and greats and stuff like that."
Johnson will head to New Jersey in two weeks to begin filming his seventh season of "Wild 'n Out."
He is also featured in an episode of the Netflix original "Droppin' Cash: Los Angeles," which he said "shows my personality and all."
"After COVID, I plan on bringing the toy drive back," Johnson said of his annual toy drive and community concert that benefits families in Kent and Queen Anne's counties. "That's something that I always do to give back to the community and it's been put on hold."