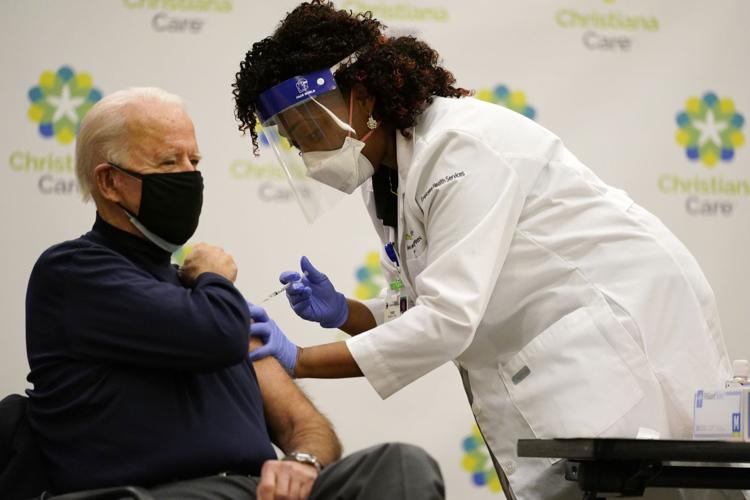 ANNAPOLIS — Marylanders who get COVID-19 vaccinations well get government-issued cards showing they received the vaccines.
That is according to the Maryland Department of Health.
"Vaccination cards are included in the COVID supply kit that comes with the vaccine. They should be provided to everyone vaccinated," said Charles Gischlar, spokesman for the state health agency.
Gischlar said "the vaccine supply kits contain everything required to administer a vaccine, including a syringe, swab and band aids".
Vaccination cards are also being distributed by U.S. states and other organizations in conjunction with the U.S. Centers for Disease Control. The state also will store patient's COVID-19 vaccination information in the state's electronic medical records database ImmuNet.
The state has started offering coronavirus vaccinations to hospital and nursing home workers as well as nursing home patients.
First responders are also in the initial groups offered the vaccine, followed by people in high-risk groups for the virus, as well as judicial officers and prison and jail inmates.
Vaccines are not mandatory, according to Gov. Larry Hogan. Some employers could potentially try to require workers to get COVID vaccines. They will have to prove vaccines are essential to their business. They will also have to navigate the Americans with Disabilities Act and its vaccine exemptions based on religion and medical disabilities.
Other countries along with event venues and airlines could also potentially look to require vaccines for travel and admittance.
Maryland health agencies and hospitals have launched advertising and public outreach campaigns to encourage vaccinations and overcome concerns about how fast vaccines were developed. There are also substantial 'anti-vax' sentiments among various communities ranging from African Americans to conservatives.
Maryland has received 191,075 doses of the Pfizer and Moderna vaccines, Hogan said on Monday, Dec. 21.
"As laid out in our statewide vaccination plan, our earliest vaccinations are focused on our front line health care workers, the residents and staff of our nursing homes," Hogan said. "We encourage our hospitals and local health departments to get our critical front line health care workers vaccinated as safely and quickly as possible."
The state also is sending early doses to local health departments to vaccinate local vaccination teams.