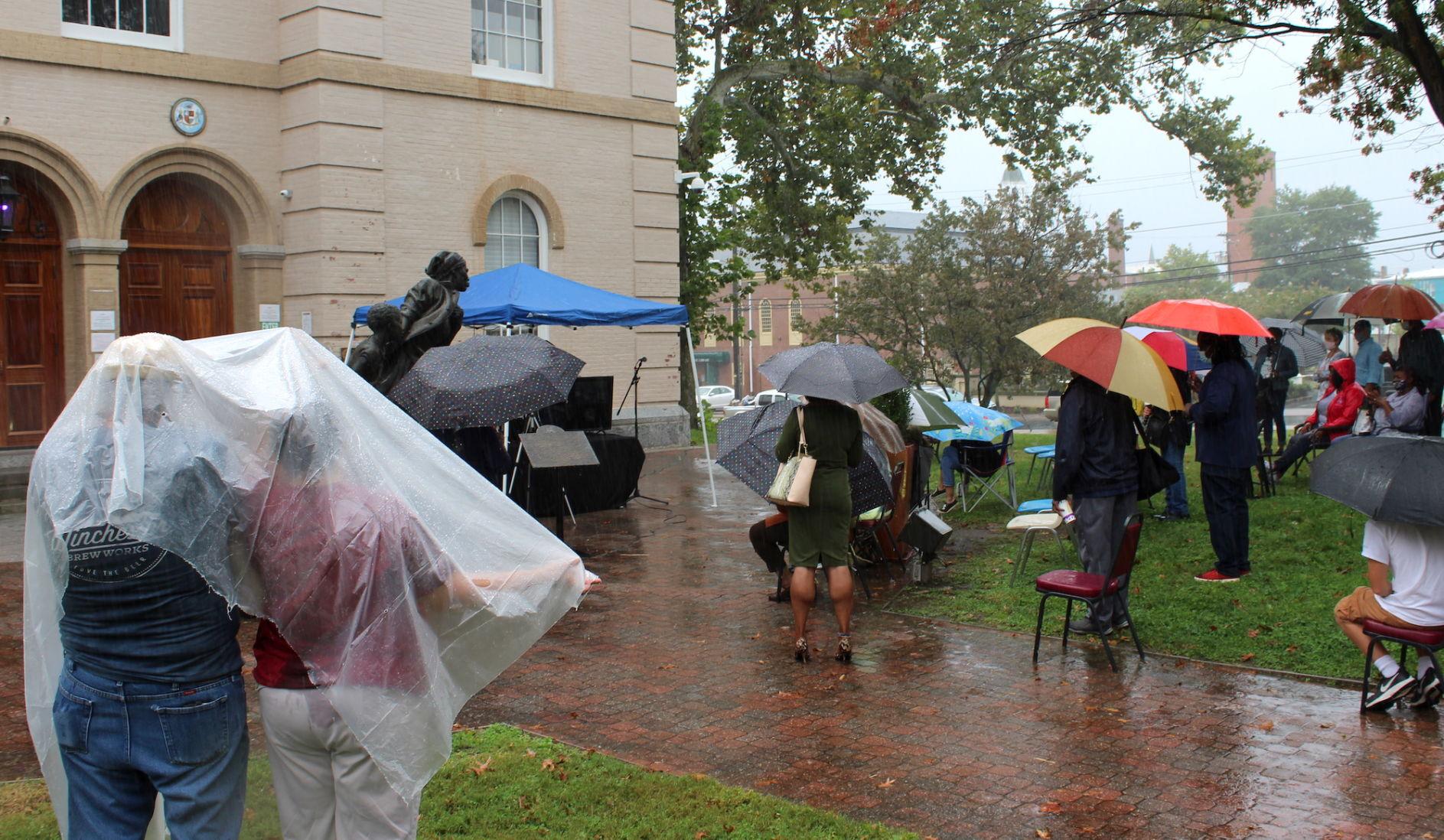 CAMBRIDGE — Dozens of community members braved torrential rain on Saturday, Sept. 26, to discuss the possibility of bringing a permanent Harriet Tubman statue to Dorchester County.
The rally, hosted by Alpha Genesis Community Development Corporation, began with a teleconferenced conversation with the sculpture's creator, North Carolina artist Wesley Wofford, and including comments from attendees about the idea of bringing a statue to Tubman's home county.
"I want to get feedback from you," Wofford told the participants over a video feed. He said a copy of the current statue is not an option due to the way the work was commissioned. The current statue in front of the Dorchester County Circuit Courthouse through Oct. 9 is the artist's copy of an original that is privately owned.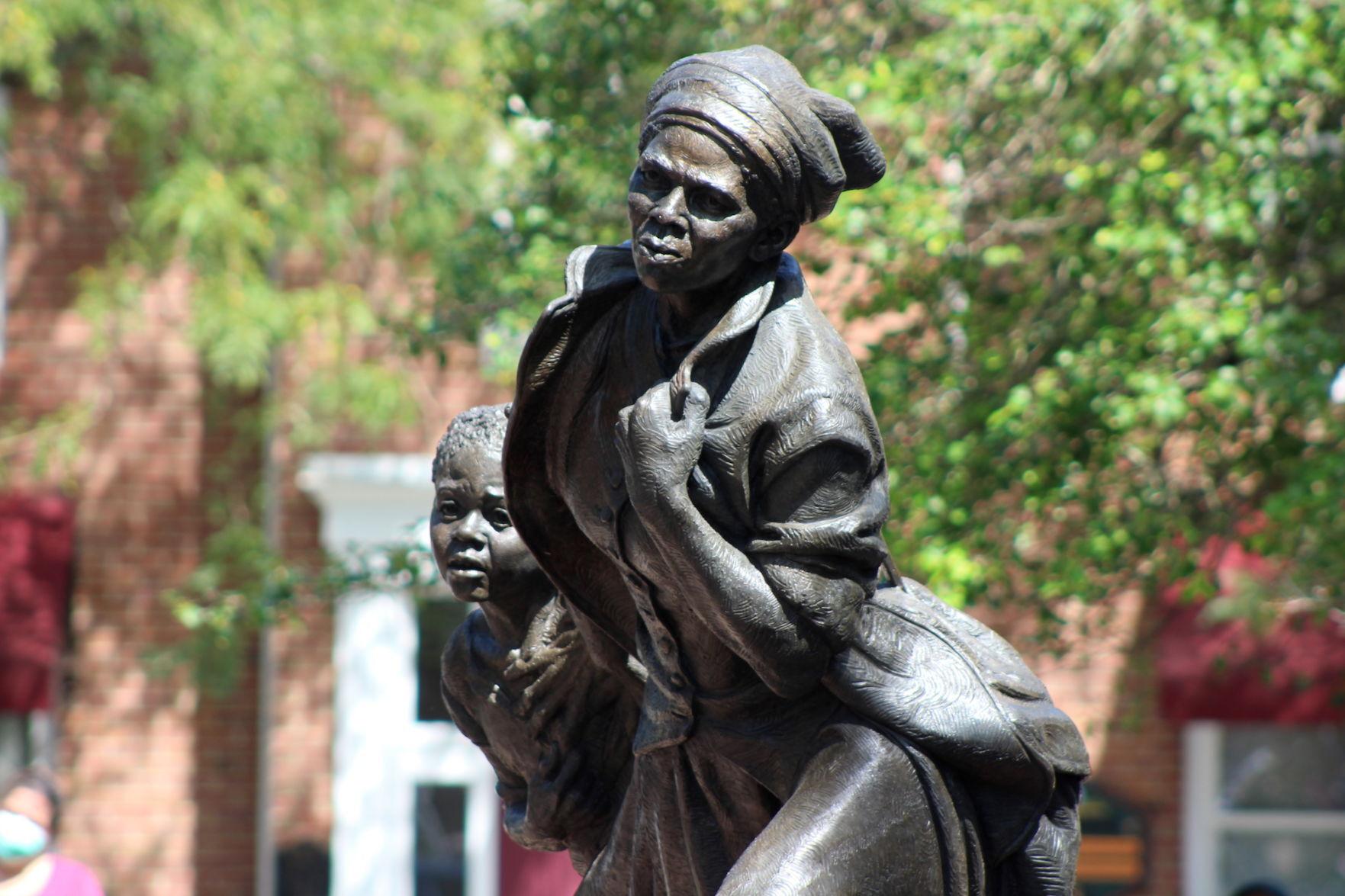 Wofford said that it's better that local residents give him input about what a potential representation of Tubman to be located in Dorchester would look like. "That's how I work."
As she started the discussion about what a possible statue could incorporate, Alpha Genesis founder and president Adrian Green Holmes said, "There are awesome stories here that we as a community can ponder on, (and decide) about what we want to tell as a community."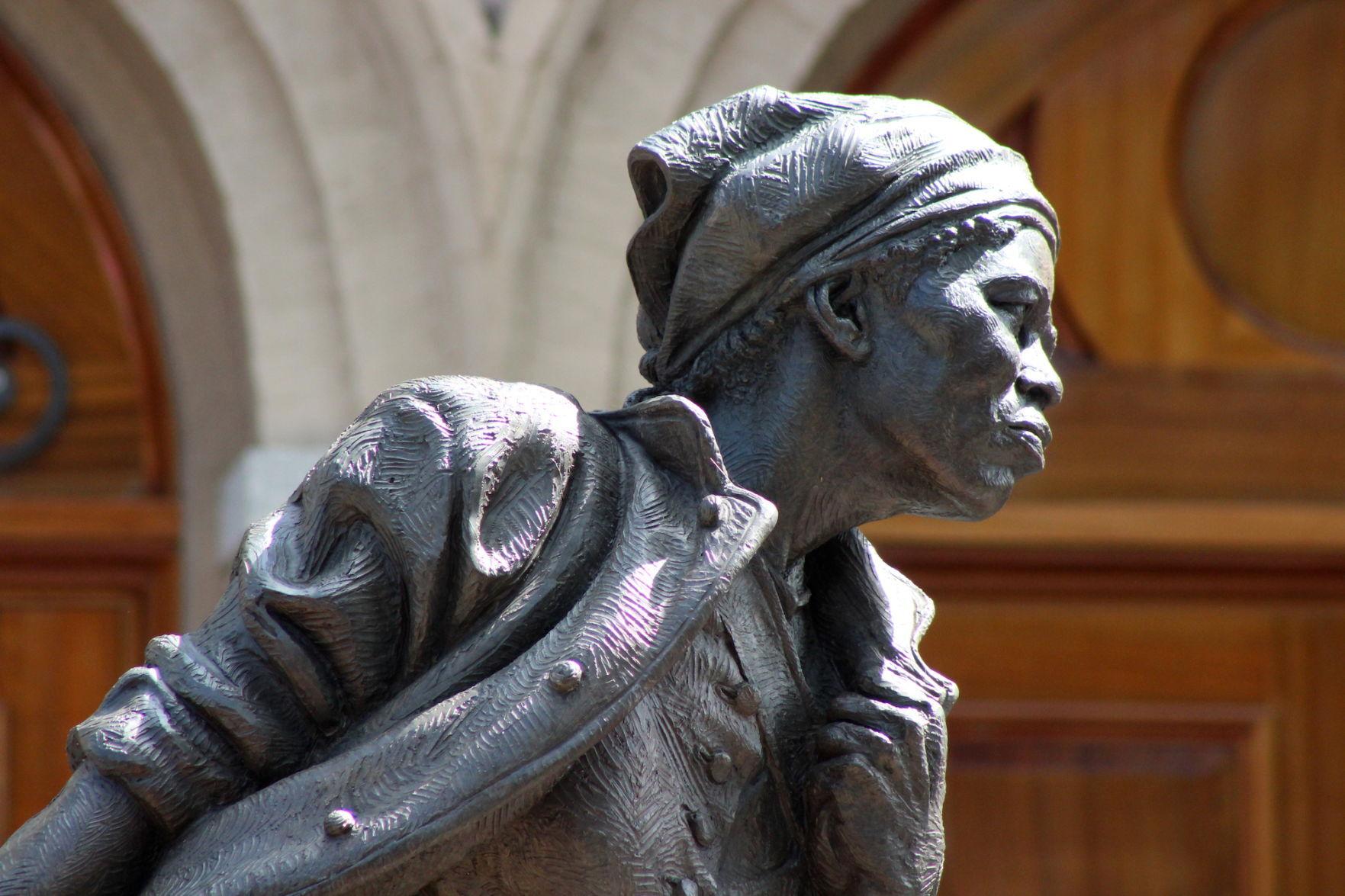 Alpha Genesis Executive Director Jermaine Anderson carried the microphone to audience members as they contributed their thoughts. The first round of ideas centered around what key words the participants associated with Harriet Tubman, including resilience, perseverance, determination and strength.
Wofford asked, "Are we building an icon, a symbol of freedom, or showing her as a person?" Responses suggested portraying Tubman's human characteristics with other symbolism included, similar to the statue currently at the courthouse.
Anderson then introduced the topic of paying for a statue, stating the cost to commission and purchase it is an estimated at $150,000 to $200,000. Multiple participants vocalized support for helping to obtain funding, and Alpha Genesis asked for interested people to join an ad hoc fundraising committee. For more information about Alpha Gensis CDC, visit https://alphagenesiscdc.org/.