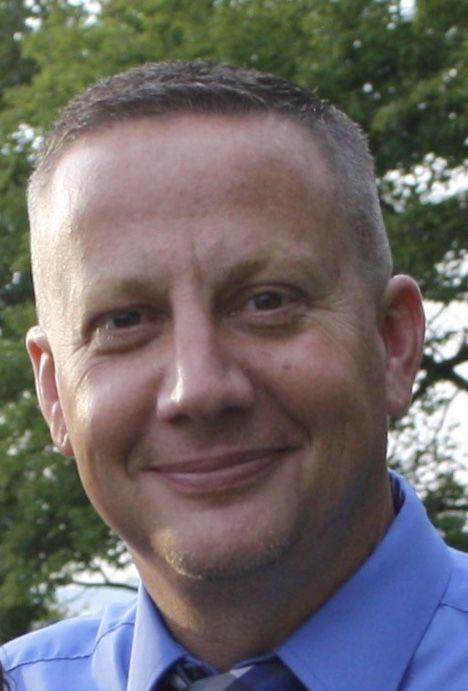 DENTON — Former Caroline County deputy Steven Biddle, who pleaded guilty to a felony theft charge in August and is scheduled for sentencing later this month, remains in custody after violating his presentence release terms in November.
Between Oct. 2018 and the beginning of 2020, Biddle, 53, of Greensboro, allegedly made requests for large sums of money to friends, family and other community members under the guise of needing to pay for a family member's alleged damages from a car accident. He was reportedly wearing his deputy uniform when making some of the requests. Court documents allege that Biddle took over $100,000 from multiple victims.
He entered an Alford plea for a felony charge of theft of $25,000 to under $100,000 in the Caroline County Circuit Court on Aug. 12, 2021. Following the disposition, he was ordered to remain on home detention and wear a GPS ankle bracelet monitored by the Queen Anne's County Department of Corrections until sentencing.
However, specially appointed prosecutor Adam Lippe filed a request to the court on Nov. 3 asking the court to revoke Biddle's presentence release, issue a no-bail arrest warrant and schedule a hearing after becoming aware of his "erratic and non-compliant behavior" through reports from supervising agencies.
Officers from the Caroline County Sheriff's Office responded to Biddle's father's home in Greensboro on Nov. 1 in reference to Biddle reportedly coming to the house in a "very agitated" state and yelling for unknown reasons.
Biddle's father described Biddle's eyes as appearing large and glassy and stated that his behavior at the house was inconsistent with "normal human behavior," according to the police report. Biddle's father added that he believed his son was abusing prescription medication and was under the influence of it, which caused him to be irrational.
Officers also responded to Biddle's brother's home after learning that Biddle had been there before going to his father's house. Biddle's brother described his behavior as "confrontational and threatening," according to the police report, and added that he believed Biddle was under the influence of a prescription medication.
The officers then made contact with Biddle to check on his welfare and noted that Biddle was "very defensive and confrontational" initially. They also spoke with Biddle's wife, who told police that Biddle hadn't made any statements to her about the conversations with his father and brother.
A progress report from a pretrial services supervisor in Queen Anne's County detailed Biddle's violation of the county's home detention policy. At a prior meeting with his supervising officer, Biddle had been advised that if he was not working or attending medical appointments, he needed to stay home and was not to leave the state, according to a letter from Wesley Crabtree, an officer with Queen Anne's County pretrial services.
According to GPS data, Biddle left Maryland shortly after 1 p.m. on Nov. 1 and spent 19 minutes in a store in Kenton, Delaware, located just northwest of Dover. Crabtree was notified of the incident with Biddle and the Caroline County Sheriff's Office later that evening and called Biddle to schedule a meeting for the following day.
Crabtree was unable to get in touch with Biddle until the afternoon of Nov. 2, when Biddle reportedly stated that he had to take his wife to a doctor's appointment and asked to meet at 9 a.m. on Nov. 3. Crabtree tracked Biddle's movements for the rest of the afternoon and noted that Biddle did not go to a medical office. Instead, he went to a residence in Henderson and then returned home — thereby giving his officer false information, Crabtree wrote.
Crabtree also requested that the court consider revoking Biddle's pretrial release and issuing an arrest warrant to hold him without bond.
Circuit Judge Paul M. Bowman granted the state's request on Nov. 4 and ordered a no-bond warrant to be issued for Biddle and that he be transported to the Wicomico County Detention Center to be held pending sentencing.
Christopher Jennings, Biddle's defense attorney, filed a motion to reconsider the previous order to revoke Biddle's presentencing release on Dec. 3. In the motion, Biddle admitted that he had violated the terms of the presentencing release, but Jennings argued that the violations "stemmed more from his failure to fully educate himself on the terms," rather than Biddle willfully violating them.
Biddle also denied being under the influence of any substances and denied threatening any of his family members. Jennings wrote that Biddle admitted to being upset that day and that he shouldn't have gone to their homes, adding that he "exercised bad judgment" in doing that.
Additionally, Jennings stated that while Biddle was out on home detention, he was able to help his wife, who has cancer. He requested Biddle be afforded one more opportunity at presentencing release so he could care for his wife.
Bowman denied the motion to reconsider revoking Biddle's presentence release on Dec. 7.
According to online court records, Biddle is still scheduled for sentencing on Jan. 27 at 2 p.m. in the Caroline County Circuit Court.
Natalie Jones is a reporter at The Star Democrat in Easton covering crime, health, education and Talbot County Council. You can reach her with questions, comments or tips at njones@chespub.com.