LAUREL — Jennifer Mutter-Van Loo slumped in her wheelchair inside the lobby of the University of Maryland Laurel Medical Center on Feb. 2 and cried. She was waiting for her family to pick her up from the Prince George's County hospital.
Mutter-Van Loo was nearly two hours away from her home in Easton — and she was still sick with COVID-19. But the patient was leaving the hospital against medical advice (AMA).
"I'm waiting for my husband to pick me up right now," she said over the phone that day. "I'm leaving AMA just to get away from this place."
As her family was pulling in to the hospital, staff wheeled Mutter-Van Loo, who is disabled, to the curb. Mutter-Van Loo's son, Michael Mutter, had to help his mother into the vehicle, and struggled to do so. Afterward, Mutter shared the toughest car ride and the hardest week with his mother.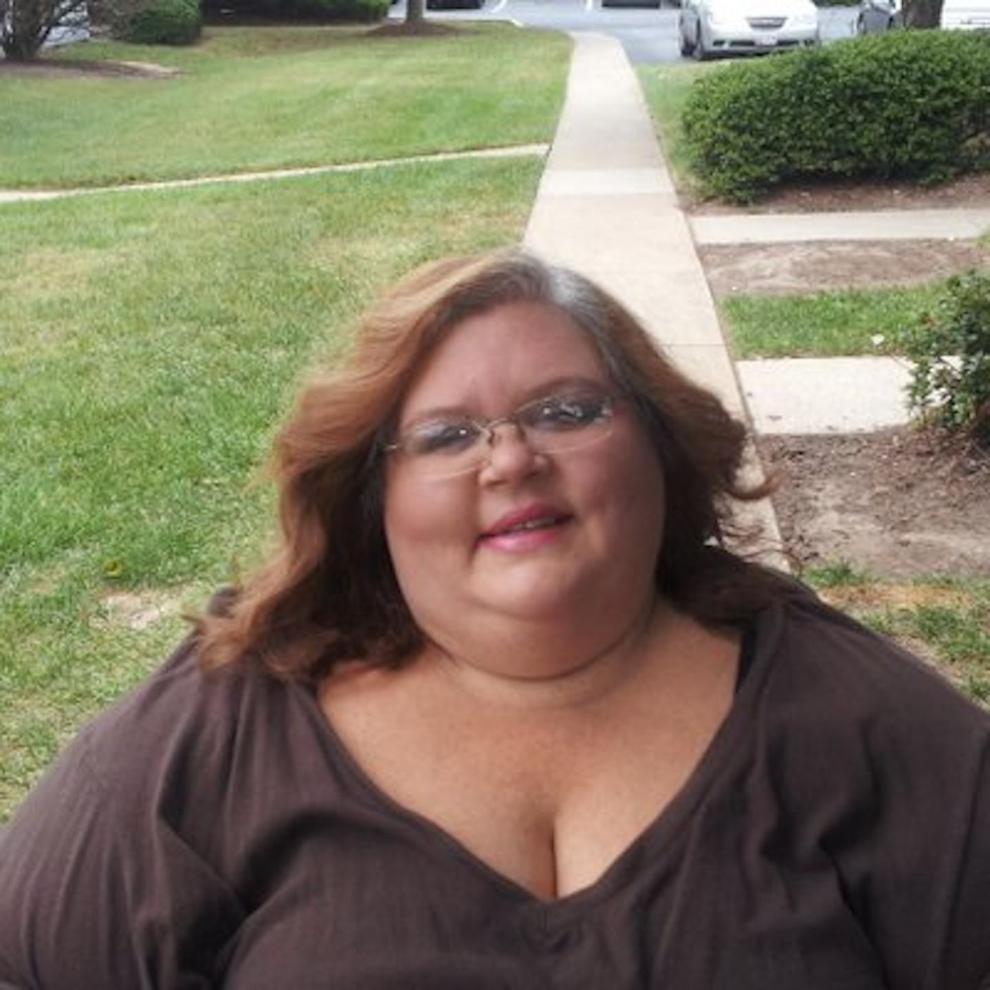 "I have seen mom get hot headed before, but I have never once in my entire life seen her as distraught and destroyed as she was when she came home from the hospital," he said. "It took awhile to even regain normal moods."
Mutter-Van Loo was admitted to the hospital on Jan. 28, shortly after feeling sick and testing positive for COVID-19 with a rapid test. She was transported to Laurel in Prince George's County because there were an available bed at the time at the University of Maryland Shore Medical Center in Easton.
There, Mutter-Van Loo, who struggles with depression, bipolar disorder, and anxiety, alleges she complained about her treatment and felt intimidated by security guards. She's been in and out of hospitals before, but at the Laurel facility, she was frustrated — and refused to remain in the hospital's care.
"I haven't even finished the regimen of treatment for COVID virus. I told them I would rather die at home," she said on Feb. 2. "I have never been in a situation like this in my life, and I've been hospitalized several times and in several states, and never dealt with this. And I'm just so completely upset."
Mutter-Van Loo claims she was deprived of her antidepressant medication, Pristiq (desvenlafaxine), for three days and then given a lighter dose than she needed on Jan. 31. She had frequent panic attacks and felt intimidated by security guards.
"I'm disabled to begin with, I'm obese and disabled and leaving me on the commode for 30 minutes without any response — multiple times, multiple times — and people coming in and poking and prodding without even saying a word to you," she said. "I've been stuck so many times with needles in here. I have bruises all up and down my arms. That's part of the (treatment), but the way they did it — I'm going to file a suit against them."
Mutter-Van Loo said she filed a complaint with the Office of Health Care Quality, the state agency responsible for investigating patient complaints.
Her claims are just one example of the mental health and other stresses and strains faced by patients as well as hospitals and medical providers during the COVID pandemic. Some of those stresses have risen when patients with behavioral and mental health challenges were transferred or housed in hospitals far from home, family and familiar surroundings.
The Star Democrat sent a detailed list of more than 10 questions regarding hospital policy along with Mutter-Van Loo's allegations to the University of Maryland Medical System. In response, the hospital system issued a general statement saying officials are examining the concerns raised.
"We take all patient concerns very seriously and strive to provide excellence in all aspects of a patient's clinical care and experience," a hospital spokesperson said. "Leadership at the University of Maryland Laurel Medical Center reviewed the patient's experience with her following discharge from the hospital, discussing her concerns, and are evaluating if any changes in our processes are appropriate."
The Laurel Medical Center is one of a number of pop-up facilities that were resurrected from dormancy nationwide during the pandemic. Many of them sprang up in order to create additional beds and help handle a surge of COVID-19 patients.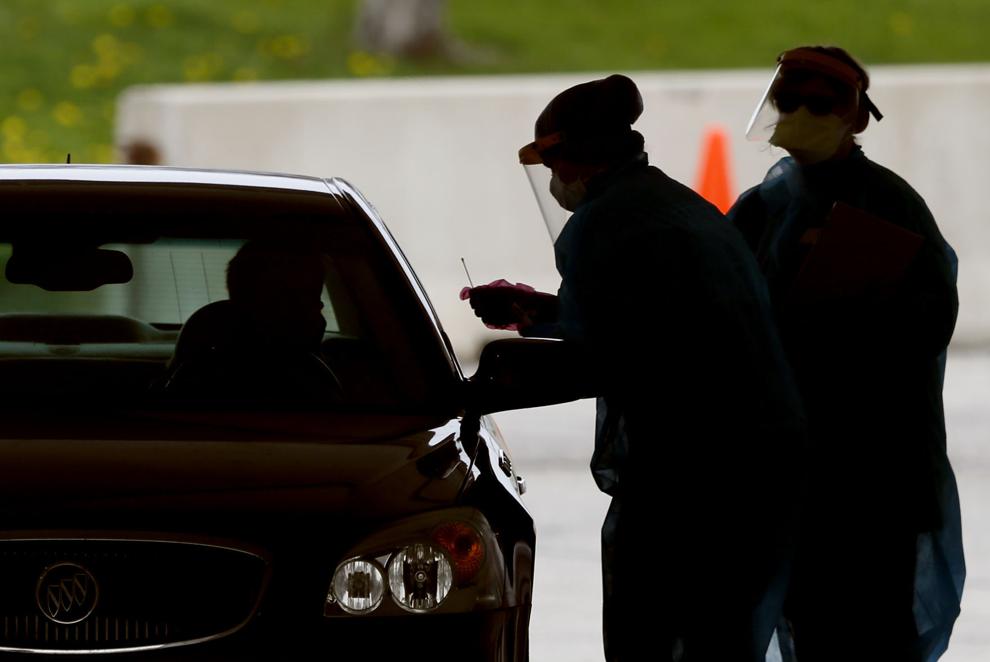 UMMS acquired the property under full ownership in 2017, and then reopened it as the Laurel Medical Center last April, converting it into an outpatient medical center with about 135 beds and 400 staff members to help combat the coronavirus in response to Gov. Larry Hogan's order to create more beds.
The hospital became more than just a facility to serve Prince George's County. It evolved into one of a number of UMMS hospitals that the medical system used to handle an influx of COVID-19 patients during surges of the novel coronavirus.
The UMMS, a nonprofit, is one of the largest hospital operators in the Mid-Atlantic region, with 13 facilities statewide, including three on the Shore.
The UMMS, like other large hospital systems, frequently transfers patients between facilities including when capacity limits are reached, which is in accordance with state law.
Charles Gischlar, a spokesman for the Maryland Department of Health, said "transfers can occur for patients requiring a higher level of care or if the transferring hospital does not have the capacity to admit the patient."
"Once a patient arrives at a hospital and it is determined that the patient must be transferred, the transferring hospital must arrange a safe transfer of the patient to the receiving hospital," he said. "This includes the transfer of medical records and a safe transport of the patient."
Mutter-Van Loo said she took a rapid test at CareFirst BlueCross Shield in Easton on Jan. 28 after feeling a range of symptoms consistent with COVID-19. She was taken to the emergency room at UM Shore Regional Medical Center at Easton that day, a Thursday.
Mutter-Van Loo sat in the hospital for a few hours before being told she could not be admitted in Easton and would be transported by Best Care Ambulance to the Laurel Medical Center.
UMMS said it had no choice but to transport the patient because "at the height of the pandemic, there was an unprecedented demand for services in hospitals across Maryland and critical care treatment access was at a premium."
"This patient presented as COVID-positive at one of our System hospitals, which at that moment in time did not have a bed available, and consented to an inter-facility transfer to another UMMS hospital via ambulance,, which was completed following all state protocols and regulations," the hospital said in a statement.
Mutter-Van Loo said she had no idea at the time how far she would be going from home.
Once admitted into the hospital on the night of Jan. 28, Mutter-Van Loo said she struggled to adjust to the hospital and the nursing staff.
Mutter-Van Loo hopes her claim with the Office of Health Care Quality results in action. She said she has frequent "backlashes" or nightmarish flashbacks, from the hospital visit and is seeing a therapist more frequently.
"I remember talking to my mother quite a bit while she was at the hospital, and my mom is a very reasonable person, and if she gets upset she is willing to start over," her son said. "But they had messed up her medication. They weren't giving her the medication properly on top of all the stress. And they kept leaving her in the bathroom, and she is a bigger woman and does have mobility issues."
Mutter was on the phone with his mother throughout the five days she was at the hospital. Since she was deprived of her medication from Thursday, when she was admitted, until Sunday, she would have frequent panic attacks.
During phone calls, she was completely out of it, Mutter said. He said he had "never once seen my mother in that condition" before.
"Through all the lash-outs and everything that my mom had there, none of them once offered her the psych unit," he said. 'They just jumped straight to calling security on her and making her seem like the bad guy instead of offering mental health (services). If they would have just treated her with decent human respect and kept her medicines proper, then she wouldn't have lashed out at all."
The Star Democrat filed a Public Information Act request through the Maryland Department of Health seeking information about the number and content of COVID-19 complaints filed through the Office of Health Care Quality.
Renee Webster, deputy director of federal programs, denied the request, saying complaints are "pre-decisional documents" still under investigation, and the state does not classify whether patients who allege mistreatment had COVID-19 or not.
"Additionally, there have not been any complaint investigations conducted at the University of Maryland Capital Region Prince Georges Medical Center — Laurel Alternate Care Site during the time frame requested," she wrote in a letter.
Mutter-Van Loo said she filed her complaint after the time frame requested by The Star Democrat, which was from March 2020 to February 2021.
The University of Maryland Medical System did not answer a request for how many active patient complaints it had since the pandemic began. Officials said that caring for thousands of patients during the pandemic was a challenging task.
"University of Maryland Medical System hospitals have cared for thousands of COVID patients during the pandemic, always striving to provide the safest and best care possible, determined to ensure the patient is in the right place at the right time to receive the right care," officials wrote in the statement.
After going home on Feb. 2, Mutter-Van Loo recovered from COVID-19. Mutter said his mother made a better recovery when she was at home in a more welcoming atmosphere.
Brad Dress is a Star Democrat staff writer covering the environment, local issues and politics on the Mid-Shore. You can reach him at bdress@chespub.com or 410-463-9883.