The Eastern Shore is filled with charming, independent shops that make last-minute gift-buying a breeze. Scrambling to find a gift less predictable this year? Sunnyside in Downtown Cambridge is the place to stop. Pop in on your break or after work to pick up something special for your valentine.
Browse through a seemingly never-ending, ever-changing inventory of merchandise that tells a story. From apparel and accessories to gifts and home goods, the shop is fully stocked with brands that make an impact both locally and through the efforts of the exceptional companies represented.
From the inception of the shop, Sunnyside has been a solid supporter of fair trade companies, whose goals include providing fair wages and benefits, good working conditions and a platform for artists to embrace their authentic cultural designs and artistic abilities.
Curious about the story behind an item? Don't be shy! The owner, Heidi, is always happy to fill in her customers. Her knowledge of her inventory is a part of the shopping experience, and part of the reason she got into retail - to sell goods that actually make a difference. Knowing the story behind your unique purchase and what it does for the community makes the process rewarding and the gifting enjoyable.
Last-minute shopping doesn't have to be painful, and making an impact doesn't have to be difficult. Give a gift that gives back this Valentine's Day. Check out the following guides for ideas and inspiration:
For Her: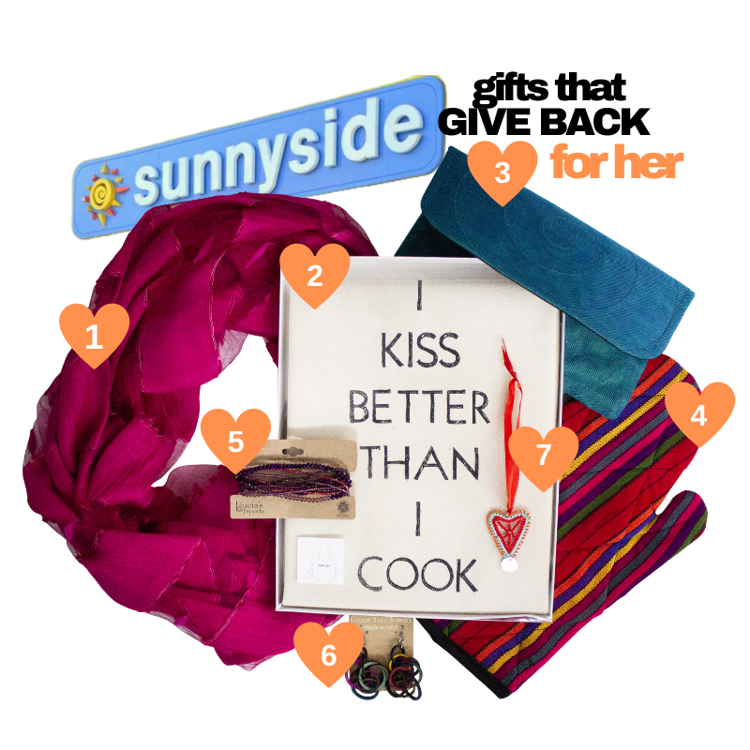 Blue Pacific Fashion Handwoven Silk Scarf — $48.00
I Kiss Better Than I Cook Cotton Apron — $23.00
Helping Hands Partners Industrial Mesh Clutch — $32.00
Lucia's Handwoven Cotton Oven Mitt — $14.00
Lucia's Magnetic Crystal Wrap Bracelet/Necklace — $29.00
Green Tree Wood Earrings — $12.00
Global Girlfriend Kenyan Mini Heart Ornament — $7.50
For Him: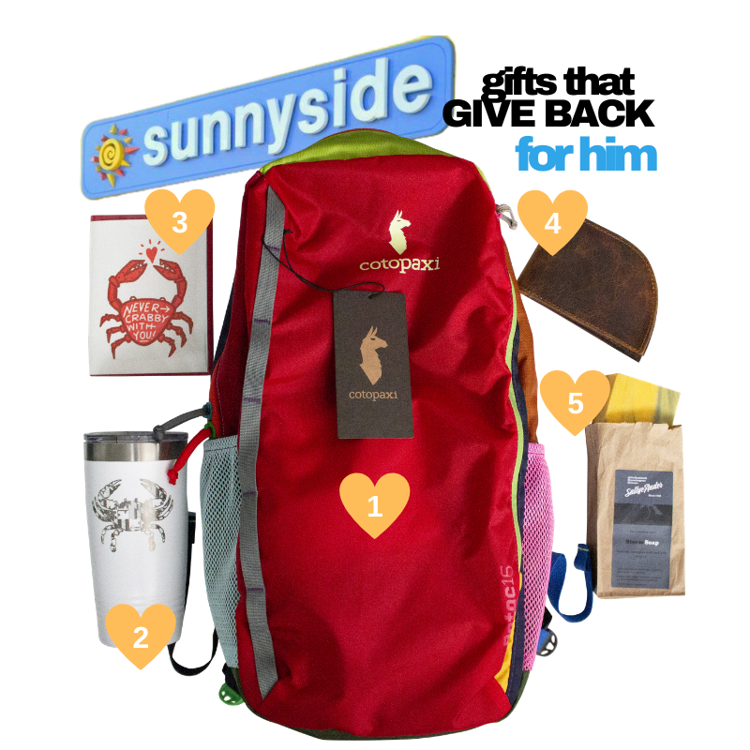 Cotopaxi Batac 16L Backpack — $64.00
JO Spice 20oz Blue Crab Insulated Tumbler — $24.00
Bench Pressed Crabby Notecard — $5.00
Rogue Front Pocket Wallet in Moose Leather — $58.00
SallyeAnder All-Natural Oversized Soap Bar — $7.50
For the Mini: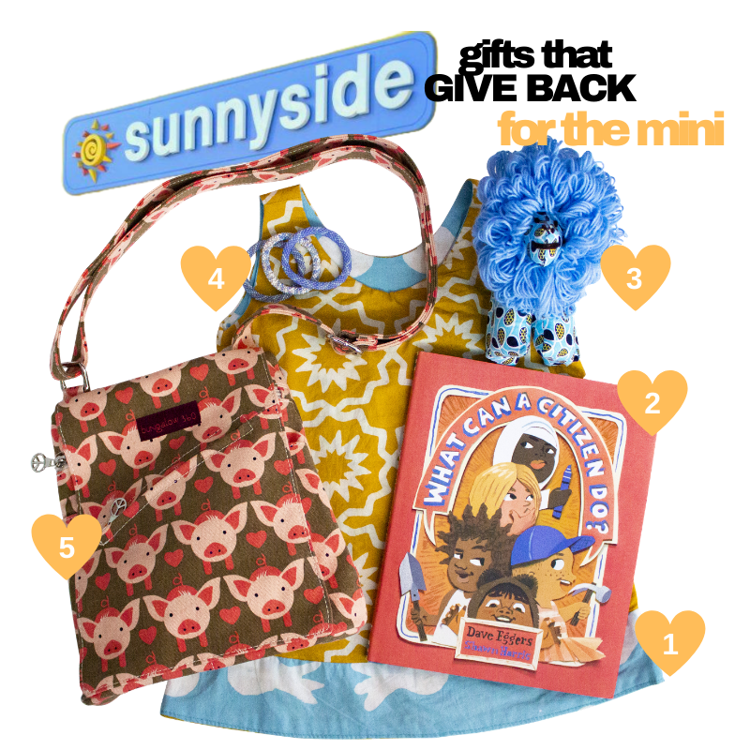 Global Mamas Reversible Dress in Chroma Mustard — $39.00
"What Can a Citizen Do?" — $17.99
Project Have Hope Plush Lion — $14.00
Aid Through Trade Roll-On Bracelet — $12.00
Bungalow 360 Pig Small Messenger Bag — $36.00