"The appeal of Paraíba Tourmaline far exceeds that of other gems, to the point where they are desired even by people who are accustomed to seeing a variety of gemstones." —Yasukazu Suwa
With hues so rare they're nonexistent in other gemstones, the Paraíba tourmaline is undoubtedly one of the most exclusive on the market. Never heard of it? That's likely because it was only recently unearthed around the late 1980's in Brazil — home of the tourmaline.
High demand plus low supply equals a luxury product. With a supply as modest as the stone itself and pricing comparable to the average millennial's undergraduate tuition, the chances of your go-to jeweler stocking this gem are pretty slim. There's a single Paraíba tourmaline for every 10,000 diamonds mined. If that doesn't scream exclusivity, what does?
One of the most sought-after gemstones in its class, the Paraíba tourmaline is especially known for its unique glow that beams from within. With tones so vibrantly rich, it's unheard of for such a stone to possess such a property. The secret? The presence of copper — an element rarely identifiable within the tourmaline family.
With the significance of color overriding clarity, the Paraíba tourmaline is one-of-a-kind in every way. Even the cutting technique is critical in the effort to maintain the stone's true value.
The average hardness on the Mohs scale makes this stone durable enough for everyday wear (given it's kept away from rough, scratchy surfaces).
Symbolism/metaphysical healing enthusiasts may find even further significance in the stone. Not only can it be considered the birthstone for October babies, but it's been said to transfer its visible neon energy — spreading positivity and nixing bad vibes. When worn, the Paraíba tourmaline is also believed to strengthen insight.
Searching for the perfect grand gesture this Valentine's Day? Thanks to TNT Jewelers, the search may end here. Nothing quite says "you're special" like being on the receiving end of one of the world's finest rarities.
Elegantly unique, lavishly ravishing, exquisitely extravagant - the Paraíba tourmaline is a once in a lifetime gem. If there's a once in a lifetime gem in your life this Valentine's Day, it just may be the perfect investment.
Simon G Paraíba Tourmaline Dangle Earrings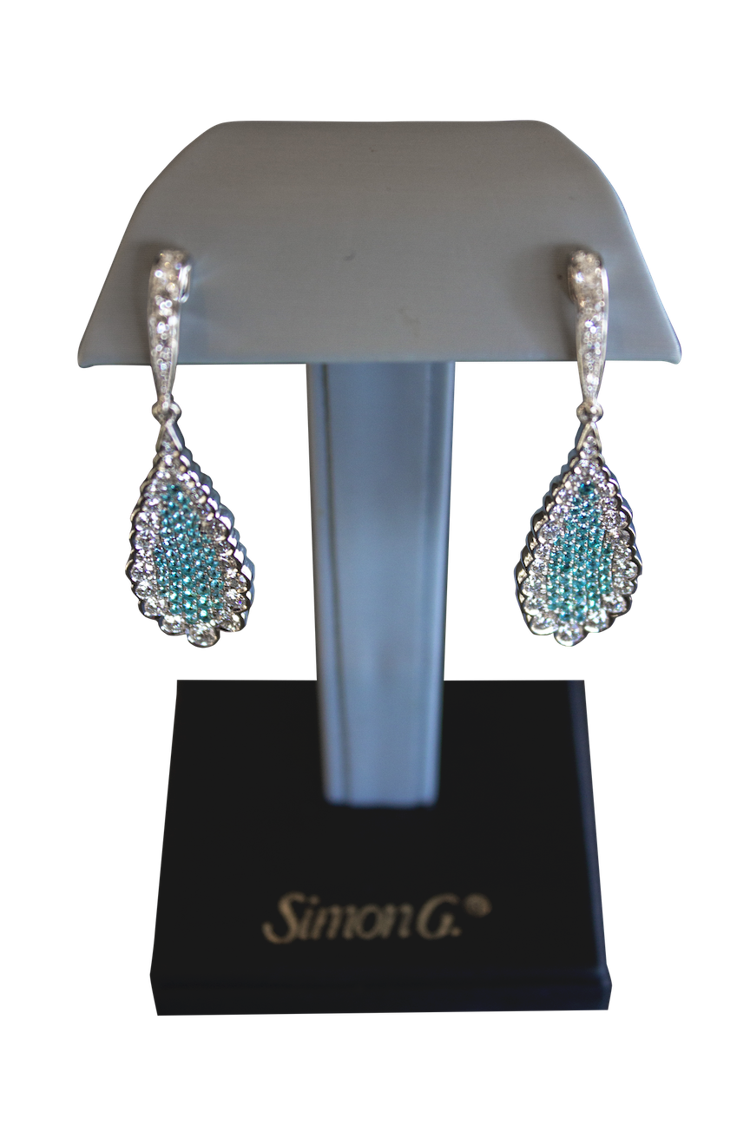 Paraíba Tourmaline: .79 ctw
Simon G Paraíba Tourmaline Pendant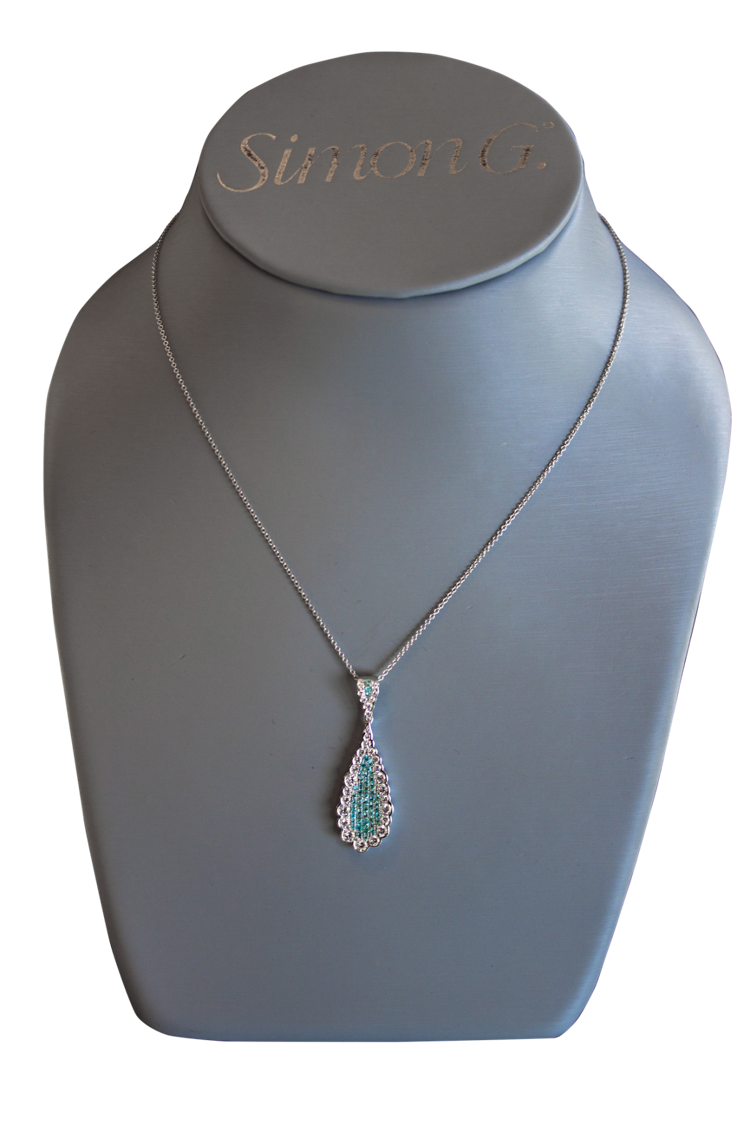 Paraíba Tourmaline: .48 ctw
Simon G Paraíba Tourmaline Cocktail Ring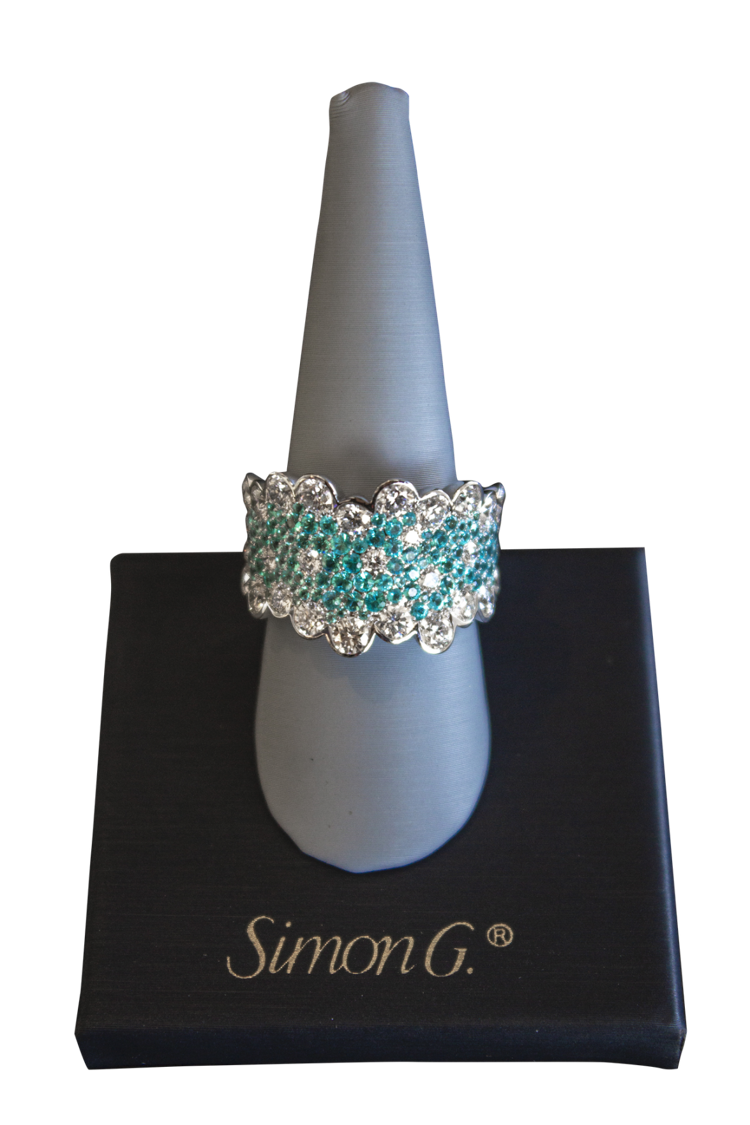 Paraíba Tourmaline: 1.37 ctw