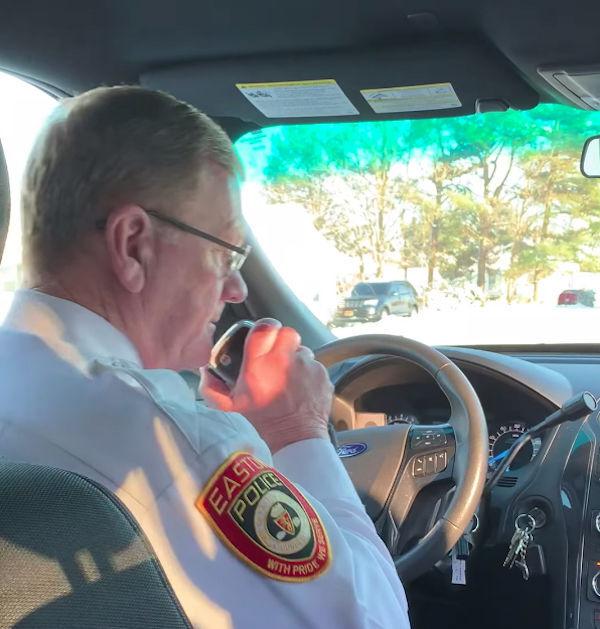 EASTON — Easton's outgoing police chief made his final official radio call on Wednesday, calling Talbot's central dispatch with the traditional "10-42" to signify going off duty.
In a video posted on social media, Chief David Spencer was sitting in his police vehicle when he initiated the radio traffic.
"E-31, Talbot Center," Spencer said, using his badge number to identify himself to the dispatcher.
"E-31, go ahead," the female dispatcher replied.
Spencer keyed the mic again. "E-31, Talbot Center, 10-42," he said, using the "ten code" police communication signifying "end duty."
"E-31, 10-4," came the ten code response for "message received."
"After 44 years of service, Chief David A. Spencer has retired from the Easton Police department. We congratulate you on your much earned retirement. We also thank you for the dedication you demonstrated to the citizens of Easton, Talbot County and the state of Maryland while you participated and guided the law enforcement profession toward its goal to benefit all of our citizens," the dispatcher said.
"Talbot Center, E-31," she said, hailing the outgoing chief one last time, "On behalf of all those monitoring this channel, thank you for your service, and 10-4."